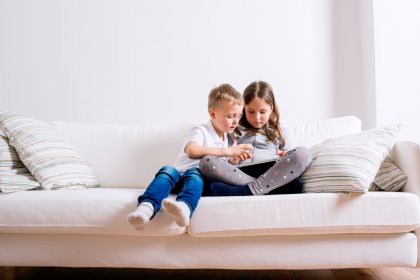 If you notice there may be something wrong with your AC, one of the first questions that you should ask is, "What could be wrong?". If you're in the middle of the summer, chances are you'll want to get to the bottom of the issue quickly, so you can ensure a comfortable home environment. To help you out, here are the three common reasons why your AC might not be working properly.
It's Old
When your AC unit is at the end of its life expectancy, any number of things could go wrong with it. The most common problem with old units is that they become inefficient, and this could increase your energy bill in the long run. You can still get more service out of your old unit when you keep getting it repaired, but if you want to save money in the long run, consider getting a new AC unit. A well-maintained new AC unit is less likely to break down or increase your energy bill, so the investment is well worth it.
It Needs to Be Cleaned
According to the Department of Energy, a dirty HVAC system that's not maintained well can consume 20% to 30% extra electricity. Not only that, but if your HVAC system is not cleaned properly, this can affect the way your AC functions. For instance, if you have a dirty evaporator coil, this can significantly reduce the cooling efficiency of your unit. Similarly, clogged air can prevent the proper circulation of air. It's important to clean your filter regularly and change it whenever there's a need.
There's a Faulty Component
Your AC unit is made up of many components, and if any one of those becomes faulty, your unit won't function properly. For instance, you might notice that your AC is producing strange noises or smells and that it's not cooling your home properly. Perhaps the refrigerant is leaking, or the compressor or evaporator coils are faulty. The best way to know what's wrong is to get a professional diagnosis so that you know the best solution to get your AC working properly again.
Once you have a good idea of what could be wrong with your AC unit, the next step is to contact a professional AC repair service. If you're buying a new AC unit, you'll also need a professional who can do the job right. If you are in need of AC repair or replacement, give us a call today!