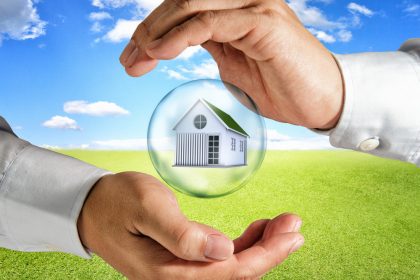 AC ducts tend to attract an army of dirt, hair, and dust that will remain on them, consequently contaminating the air we breathe in. That's why it's important a regular AC duct system maintenance. If you find yourself searching for ways you can make the quality of air in your home feel cleaner, your AC ducts are one place you should consider getting cleaned.
While you may be worried about not having sufficient technical skills to allow you to properly clean your AC duct, it may interest you to know that cleaning AC ducts is a lot easier than you think, especially with the help of a professional.
Air Purification Options
Along with the maintenance of your air ducts, you can improve the quality of air in your home by removing the sources of pollutants indoors and ventilating with only clean outdoor air. Since the quality of air coming in from outside can, however, not be guaranteed to be clean, it helps to get air filters or portable air cleaners installed to minimize the number of pollutants present in the air in your home. You can also settle with upgrading the air filter in your furnace or other central heating, ventilation, and HVAC systems.
How AC duct maintenance affects energy savings
A dirty AC duct system can trap up to 20 percent of air conditioning and this would mean that while the HVAC System spends more energy on producing cool air, the outcome is always much lower than the energy put in. If more cool air is to be produced, the air conditioner will need to use more energy. This could result in a drop in the optimal functionality of the AC, resulting in wear and tear, and consequently, the development of faults, which would eventually call for home ac repair and maintenance.
Ensuring frequent cleaning of your AC duct system is a great way to save energy consumption from your HVAC System. AC systems with cleaner ducts tend to run more efficiently, and this consequently results in longer system life, lower energy consumption as well as lower home maintenance costs. Minimizing the frequent opening of doors and windows while the AC is functioning is also a great energy-saving tip, as the AC would not need to spend more energy cooling any hot air that may enter the room due to frequent opening of doors and windows.
Trends and Topics Heating up the HVAC Industry
HVACs are tilting more and more towards incorporating technology into their systems, using automation and smart tech to enhance user convenience. Traditional thermostats are being replaced with smart thermostats, allowing users to adjust their AC settings even while being away from home. This feature makes an AC even more and more energy-efficient.
Along with this, the HVAC industry is focusing more and more on catering to the comfort needs of its customers in a manner that is sustainable and cost-efficient, even while being environmentally friendly. Getting your AC ducts cleaned regularly not only improves the air quality in your home but also helps to minimize energy costs, increase the lifespan of your AC, and consequently, minimize your overall maintenance costs. If you are interested in keeping your heating and cooling system in top-notch condition all year round, contact us today to learn more about our home ac repair maintenance plans!