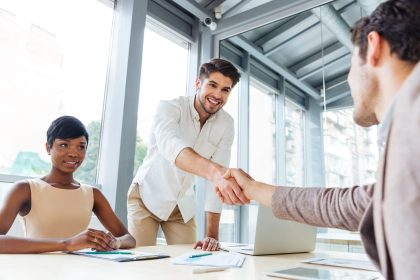 As a homeowner, it's essential to keep your air conditioner in good condition. In addition to ensuring that you and your family can enjoy a comfortable living environment, AC maintenance, repairs, and replacement can help you save on your energy bills. In fact, according to the U.S. Office of Energy Efficiency and Renewable Energy, replacing your cooling equipment can reduce the energy use of electric heating and cooling systems by about 50%. If you're looking for a home AC repair company you can trust, here are three tips you should keep in mind during your search.
Look for NATE Certification
You want the team you hire to work on your AC to have the right knowledge and expertise. One of the best ways to confirm that a home AC repair company is reliable is to ask if their employees are NATE certified. "NATE" stands for "North American Technician Excellence." This certification requires technicians to pass a strict exam that tests them on their skills. A NATE-certified professional will be an expert in all the techniques required to safely and reliably service your AC.
Check Online Reviews
It's essential to hire HVAC professionals with a reputation for delivering great results. Feedback from previous clients can offer a lot of valuable insight into the quality of a company's work. Before you hire a service, be sure to take a look at their online reviews. You want to choose a company with overwhelmingly positive ratings.
Make a Phone Call
When you hire professionals to work on your home's AC, you want to ensure you're working with a team you can easily get along with. While some HVAC contractors may enable you to schedule service using an online form, it's always a good idea to call a company on the phone before you hire them. During your call, take note of how polite and respectful the person on the other end is. If they seem personable and eager to offer the help you need, this is a good sign.
Are you looking for a home AC repair company you can depend on? If so, Ultra Air Conditioning is the name you can trust for quality service. Contact us today to learn more. We look forward to working with you!