INDOOR AIR PURIFICATION
Tucson's desert air brings pollen, dust and other particulates into your home. Having filtered, clean air circulating through your home can improve your health. Whether you have allergies or suffer from other health issues an Ultra advanced filtration system will help you "Live Comfortably".
---
KILL MOLD, VIRUSES & BACTERIA (HEPA certified)
Get re-purified air, not just filtered.
---
We offer a variety of HEPA certified purification products.
Electric air cleaners are easily installed and are up to 10 times more effective than standard filters.
Ultraviolet light systems can also be easily installed and will kill mold and bacteria before it enters your home
Air purification systems use multiple stages to kill mold, viruses and bacteria. The air is re-purified not just filtered.
Ultra can provide you with and Extended life filter which can be changed annually instead of monthly.
---
WE CARRY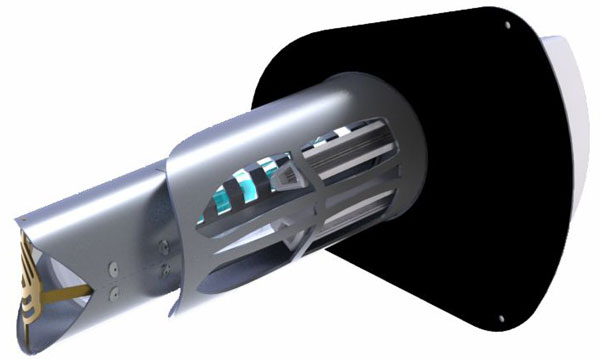 The REME™ HALO by RGF® is the next generation of IAQ technology. RGF® has redesigned their REME™ HVAC unit with higher Ionized Hydro-peroxide output, which gives faster kill rates for microbials in the air as well as on surfaces. Also, this higher output drops more particulate from the air bringing relief to those who suffer from allergies and other respiratory issues.
The REME™ HALO by RGF® is designed to eliminate sick building syndrome risks by reducing odors, air pollutants, VOCs (chemical odors), smoke, mold, bacteria and viruses. The REME™ HALO units are easily mounted into air conditioning and heating systems air ducts where most sick building problems start. When the HVAC system is in operation, the REME™ HALO unit creates an Advanced Oxidation Plasma consisting of Ionized Hydro-peroxides, Super oxide ions and Hydroxide ions. All are friendly oxidizers. By friendly oxidizers, we mean oxidizers that revert back to oxygen and hydrogen after the oxidation of the pollutant.
Download REME™ Brochure »
Download REME™ Technology Brochure »
Download REME™ HALO Spec Sheet »
---
Call Ultra today and find out we can help you "Live Comfortably".
(520) 392-8008
---
MICROBIAL REDUCTIONS (Typical viruses and bacteria killed)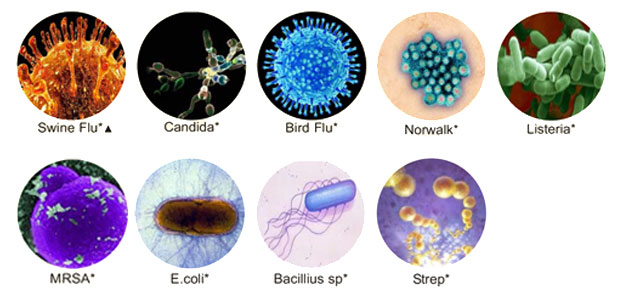 *99+% Kill Rate.
Independently tested on surfaces and/or airborne.
Note: The RGF AOT Cell is not a medical device and no medical claims are made.

---
---
Call ULTRA Today! (520) 392-8008.