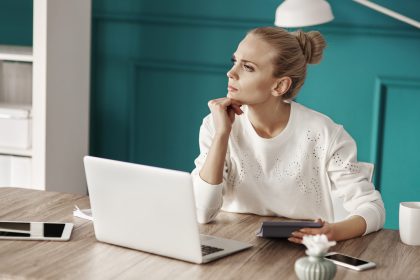 There are many benefits that come with installing an HVAC system in your home. According to the Washington Post, during peak season a single-stage air conditioning system will start and stop an estimated 72 times during a 24-hour period. This is just one example of how hard your system works to keep your home comfortable. If you want to ensure that your unit always works properly, it's time to get to know your local HVAC professionals.
1. Efficiency
One significant way that HVAC professionals can save you money is by increasing the efficiency of your system. This helps it to run better, which in turn leads to lower utility bills. If you've noticed that your monthly electricity bill is steadily increasing, an inefficient HVAC system may be to blame. Proper maintenance will ensure that your unit is operating properly and as efficiently as possible.
2. Fewer Repairs
When your HVAC system receives regular maintenance, it'll require fewer repairs. Air duct cleaning, system overviews, and regular lubrication will help to prevent serious issues with your unit. And, when you have regular service calls set up, small problems can be corrected quickly before they turn into major issues. Now's an ideal time to begin a program of regular maintenance for your unit. You'll save money on major repairs and will enjoy a comfortable home environment. Don't wait until your unit isn't working to schedule a maintenance appointment. Proper attention to your system will help prevent the need for costly repairs and replacements.
3. Longer-Lasting Systems
The longer your system works properly, the more money you save. Replacing an HVAC system is an expensive undertaking. With regular visits from your local HVAC team, you can keep your current unit operational for a much longer period of time. And, when it's time for a replacement, you'll already have a team in place to help you choose a brand and model that's a good fit for your needs. If you want your current unit to keep working for many years to come, be sure to give your HVAC maintenance team a call today for an appointment.
We're the HVAC professionals to call for all of your installation, maintenance, and repair needs. Our team is fully trained and friendly. Give us a call today to learn more about our services and schedule an appointment. We look forward to working with you!