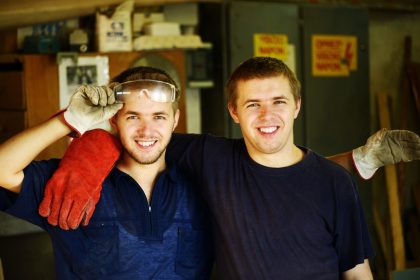 Whether you need a new heater or air conditioning system installed, maintained, or repaired, HVAC professionals are required to perform the job properly. Virtually, all communities have multiple options for choosing an HVAC service, but not all services are alike. Some are better than others, which makes it important to research your options and choose the best candidate. Here are four qualities that you should look for to help narrow your options and choose a good HVAC service.
1. High-Quality HVAC Equipment
It is important to have good HVAC equipment installed that will keep your home comfortable throughout the year without drastically running up your utility costs. According to the U.S. Department of Energy, you can save between 10% and 30% on your household energy bill by using Energy Star-certified HVAC equipment. If you are getting a new system installed, you should look for HVAC professionals who only carry Energy Star-certified equipment.
2. Industry Accreditation
The HVAC industry offers accreditation that helps to ensure HVAC professionals are fully qualified to perform work in your home or place of business. The Building Performance Institute is the nation's leading accreditation source for HVAC service providers. You should try to find HVAC experts who are accredited so that you know you are getting the best available service.
3. Highly Experienced
You don't want inexperienced people installing, maintaining, or repairing your home's HVAC system. Checking the history of a particular service can help you to know it has provided many local residents and business owners with quality service for many years or even decades. If the information is not readily available, you should ask about when an HVAC business was founded and how much work it does throughout the year. When you have experienced HVAC professionals doing the work for you, the quality of work should be suitable for your needs.
4. Certified HVAC Technicians
The best HVAC professionals should have EPA-certified technicians who can install your heating and cooling system. When you need maintenance or repairs done, certified technicians have the training and experience needed to do the job right. You should ask about the certification status of HVAC technicians when you contact a service that you're considering hiring to handle your heating and cooling needs.
These were the top four qualities to look for in an HVAC contractor. If you're looking to hire highly skilled and experienced HVAC professionals to maintain your unit, turn to Ultra Air to schedule service today.