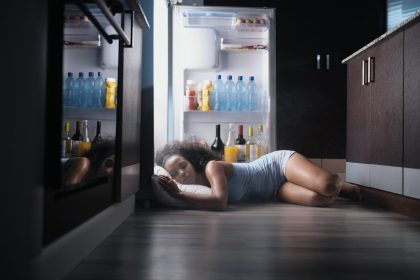 Much like a car, an air conditioner will show signs of impending failure before it stops working altogether. If you pay enough attention to your air conditioner's performance, you can save yourself the trouble of having to deal with more severe consequences when it finally gives out.
Here are the most common signs you need an AC repair service.
Hot Air
Around 75% of U.S. homes have air conditioners, which makes perfect sense. People want to regulate temperature to facilitate their own comfort. When you find that the air coming out of your vents remains hot no matter how much you adjust your air conditioner, it's often a sign that you need to contact professionals. Sometimes, it can be a slight problem with a single capacitor or a blown fuse. But in other cases, you might be dealing with a more costly repair like a refrigerant leak.
Moisture Where It Shouldn't Be
Finding moisture or leakage close to your system can be another sign of problems. This can be due to refrigerant leakage, which can pose serious health risks to your family. It can also be due to a blocked or broken condensation drainage pipe. Regardless of the cause, you will want this to be attended to as soon as possible.
Unusual Noises
Air conditioners are typically designed to run in the background, sorting out your quality air needs without causing any distractions. If you start hearing some knocking, grinding, or rattling, it usually means something is out of place. This might have to do with the belt inside the AC slipping out of position. There may also be a problem with the motor issue. If you notice such, contact the AC repair specialist as soon as possible. Don't ignore these noises; they can often be an early warning sign that you could soon be without AC altogether.
Nasty Odors
Have you noticed a funny smell each time you turn on the AC unit in your home? This is not supposed to happen. The wisest thing to do in such instances would be to get it repaired before a more serious problem develops. Nasty odors can harm the health of your loved ones. It is therefore best to ensure that the issue is addressed quickly to avoid complications.
Increases in Utility Bills
There are times when you might not notice any signs that your air conditioner is malfunctioning. But if you get hit with a ridiculously high utility bill with no explanation, you'll want to consider whether you need AC repair. It might indicate anything from a faulty thermostat to a ductwork leak. Regardless of the cause, these AC units use 6% of all electricity produced nationwide — and you don't want them spending more than that. It is better to get AC repair services before you lose more money.
If you notice any of the signs above, contact an air conditioner repair service as soon as possible. You want it to be in tip-top shape when summer arrives. Contact us today to learn more.