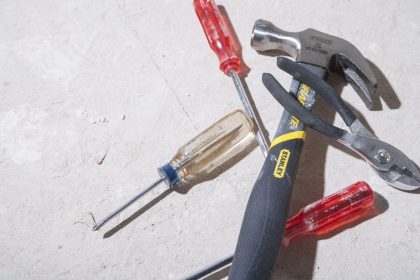 When summer comes around, it's time to rely on your trusted AC unit system to keep your home environment cool and comfortable. Unfortunately, as AC units come out of hibernation and start operating regularly, it's all too common for homeowners to encounter problems with their AC units. It's common for single-stage AC unit systems to turn on and off over 70 times during the course of one day when it's peak season. You'll want your AC ready to go once the heat hits.
Being aware of what might go wrong with your AC unit helps you catch and fix problems early on before they become costly. Here are six common problems to watch out for.
Water Leak
You should check your AC unit regularly for water leaks. Usually, these leaks happen when there's a clog in the condensate drain of the water system. Sometimes, the condensate pump will no longer be functioning. So water will back up the pipe and start leaking into your home. This is one of the most common AC problems and typically requires the help of an AC repair professional.
Refrigerant Leak
The refrigerant is responsible for cooling the air inside the unit, so when a leak develops that could be a big problem. This not only reduces the efficiency of your system but refrigerant can also be harmful to the environment.
Dirty Filter
Your home relies on your AC to maintain quality and healthy air in your home, but your AC can no longer do this if the filter becomes clogged airflow will be restricted and this lowers the efficiency of your AC unit.
Damaged Fan
Another problem that may require AC repair is fan failure. If the fan on your outdoor AC unit isn't performing properly, the compressor will likely overheat and if the problem is not fixed quickly, you end up having to replace the AC unit.
Frozen Evaporator Coil
The problem of a frozen evaporator coil typically happens when the evaporator coil doesn't receive sufficient air. When the coil becomes covered in ice, it will prevent the refrigerant from absorbing latent heat. So your AC won't be operating efficiently.
Now that you know the most common reasons why you might need AC repair, you'll be in a better position to get it fixed.