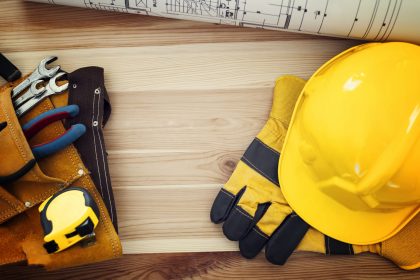 Running your air conditioner at home can have a huge effect on the environment and energy expenses. A single unit uses over 2,000 kilowatt-hours of electricity annually. It also causes a power plant to emit nearly 31 pounds of sulfur dioxide and 3,500 pounds of carbon dioxide.
Improving the efficiency of your air conditioning isn't difficult. Start by calling a local air conditioning company to inspect your AC and ensure it is running properly. Below are 6 other ways you can make your air conditioner more efficient.
1. Increase Your Thermostat to Save Energy and Money
Just increasing your thermostat by five to eight degrees can save energy and money. Turn it down during the winter and up during the summer. If your thermostat is programmable, you can set it to adjust temperatures for various times when you aren't home.
2. Unblock Vents and Vacuum Them
Unblock indoor supply vents so air can flow better and check to see if they need to be cleaned. You can easily vacuum the outside of the vent to remove dust, pet hair, or debris. Make cleaning vents a habit to help keep your home cool.
3. Be Sure the Outdoor Condenser Unit Is Clean
Outdoor units work more efficiently when they are clear of debris and clean. Easily remove any debris around the condenser. Otherwise, schedule an in-depth cleaning with licensed AC techs. They know how to safely clean outdoor units.
4. Ductwork Needs to Be Insulated
Ductwork running through unconditioned space should be properly sealed or it could leak cool air. Ensure you aren't wasting time cooling areas that don't need it. Have an air conditioning company check and seal your ductwork while performing scheduled maintenance. They will use the correct insulating material too.
5. Filter Changes Are Important
Maximum airflow and maximum efficiency go together. Filter changes are necessary so indoor air quality remains fresh. Dirty filters slow down air flow and force AC systems to work harder and use more energy than they should.
6. Air Condensers Need Maximum Airflow
Greenery and plants may grow too close to your AC system. They should be at least two feet away. It's important to remove anything obstructing the airflow around a unit.
Fully understanding your AC system and what it needs to run efficiently is important. A local air conditioning company will work with you to ensure your AC runs efficiently. Contact them to learn about their services.