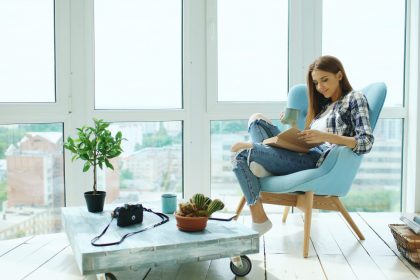 As the seasons change and it gets colder outside, we know that we should be preparing our homes for winter. But what many homeowners don't realize is that winter also brings a different kind of cold: low temperatures inside your home. With these conditions come higher utility bills and the risk of expensive HVAC repairs. Leaving your heating system unmonitored can lead to disaster, so making sure you schedule regular maintenance checks is one way to keep yourself safe from these risks. Here are six reasons why regular HVAC maintenance can help prevent costly problems.
1. It Keeps Your Heating System Running Efficiently
HVAC maintenance isn't just about keeping your system running smoothly—it can make sure it runs efficiently, too. Routine inspections by an HVAC company can reveal issues with your system that may be affecting your energy output, including dirty filters or coils, inefficient motors, and other minor problems that could cost you big bucks on your monthly utility bill. Remember, changing a dirty, clogged filter with a clean one can lower your air conditioner's energy consumption by up to 15%.
2. It Prevents Unexpected Breakdowns
If you're not constantly monitoring your HVAC unit, you may find yourself in the middle of winter with no heat. This is where regular preventative maintenance can come in handy—by performing routine tests, technicians can identify when there are issues that could result in unexpected breakdowns before they happen.
3. It Adds Years to Your System's Life
Taking care of your heating system now can help you avoid costly repairs down the line. Many HVAC systems last between 10 and 15 years, depending on your climate and the quality of your unit. Regular maintenance can add years to the life of your system by identifying major problems before they become emergencies.
4. It's Cost-Effective
HVAC maintenance is essentially insurance for your heating system. By performing routine tests, technicians can catch any issues with your unit early on, meaning it may be possible to avoid costly repairs or unplanned replacement down the line. While you will have to pay for regular inspections and tune-ups, you won't have to worry about a surprise bill in the middle of winter.
5. It Increases Your Comfort
Catching issues with your heating system early means that the HVAC company will be able to fix them quickly and professionally, meaning you won't have to face potentially lengthy repairs or the inconvenience of having no heat during an especially windy blizzard. This can help you feel more comfortable in your home, even when the temperatures outside are frigid.
6. It Improves Air Quality
Regular HVAC maintenance can help fight air quality issues by keeping your system free of dust and debris, meaning healthier air for you and your loved ones to breathe.
HVAC maintenance is vital to the health and efficiency of your HVAC system. To learn more about the benefits of HVAC preventative maintenance, contact a reputable HVAC company today.