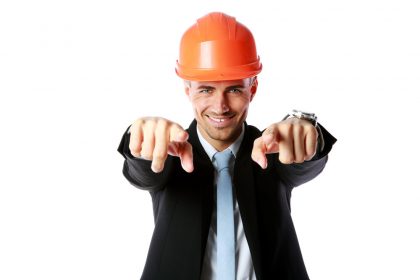 According to the US Department of Energy, 6% of the total electricity supply in the United States goes to power air conditioning units, at an estimated cost of 28 billion. With the power tariff rates going up each year, you may need to ensure that your HVAC system is working efficiently.
Typical air duct systems, both commercial and residential, can lose 25-40% of the heating and cooling energy. The number may be higher for defective or damaged units. You may need to call home air-conditioning services to rectify the issue. Here are seven tips to help you find the right HVAC company for your AC repair.
1. Know Your State's HVAC Licensing Requirements
Each state has specific guidelines regarding licensure, bonding, and insurance. In Arizona, HVAC professionals need to obtain a license from the Arizona Registrar of Contractors. They have to show four years' experience in the HVAC specialty and pass a trade and business exam. Request a state license number for the HVAC company and verify it with the local state registry.
2. Understand Your Air Conditioning Needs
Figuring out the work needed within your home can help you pick the right contractors for the job. Are you looking for an expert on heating repair or a technician to install your new AC unit? Knowing your system's model and maintenance history can help you determine whether the contractor can provide the services you need.
3. Verify Their Credentials
Professional contractors need to have a state contractor's license number. Additionally, you can check for accreditations from professional bodies such as North American Technical Excellence certifications. Manufacturer's certifications guarantee that technicians have received the requisite training on installation and repair of a specific brand.
4. Check Their Insurance And Bonding
The State of Arizona requires that all contractors have an active worker's compensation cover. Insurance protects you from legal or financial liability if any of their technicians sustains injuries while on site. The HVAC company has to hold a cash bond. Bonding protects the contractors financially if any customer files a complaint against them.
5. Request For Written Estimates
Price is a key factor to keep in mind when picking out the right HVAC company. Be wary of service costs that seem too good to be true. To find affordable home air conditioning repair in Tucson, request multiple quotes from different vendors. You can compare the labor costs, job schedules, warranty information, among other details.
6. Inquire About Service Hours
You may require emergency home air conditioning repair services. The right HVAC company should be there for you when you need them. You can verify the contractor's availability from their website. However, you may receive an additional service charge for work done outside normal service hours.
7. Read Online Reviews
Reputation is also a crucial factor to look consider. You can read reviews about their services on the Better Business Bureau, Google, and Yelp websites. Their social media pages may also provide intel on the quality of service to expect.
HVAC units contribute immensely to the health and comfort of your home. You may need to find a reputable HVAC company to carry out the installation, repairs, and inspections to ensure the unit is in good working order. For HVAC services in Tucson, AZ, reach out to Ultra Air.