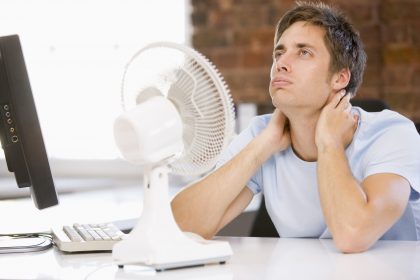 If there's one thing the summer months always bring along with it, it's the soaring temperatures, making the AC systems in our homes almost non-negotiable. However, if you find that your energy bills keep spiking as a result of your AC, it's about time you begin trying out other more energy-efficient replacements for your current AC system rather than carrying out constant ac repair.
Replacing your old air conditioner with a new one can save you a ton of money from huge energy consumption. Here are seven energy-saving replacements and tips for your AC.
Clean AC Vents
Even after installing more energy-efficient HVAC systems, ensuring that the vents of your AC are vacuumed frequently, could also help to minimize the energy consumption levels of your AC, as dirt in vents puts strain on your AC system making it work more, consequently consuming more energy.
Ensure Proper Installation
According to statistics, ensuring proper installment of an energy star-certified heating and cooling equipment can allow you to save up to 30% on your energy bill. This is because proper installation ensures that air leakages through cracks and holes around the AC ducts are minimized. Make sure you contact a professional to properly install your new AC system.
Replace Your AC
Consider replacing your old AC with a new one rather than opting for an ac repair, as the energy efficiency of ACs tends to drop after they develop a fault.
Trends and Topics Heating up the HVAC Industry
The most popular trend in the HVAC industry includes the increase in demand for more Eco-Friendly HVAC Systems, "Smart" HVAC Technologies, and Ductless HVAC Systems.
Eco-Friendly HVAC Systems
With global warming being on the rise, more industries are tilting towards creating more environmentally friendly products, even as the demand for these products increases and the HVAC industry is not left out.
"Smart" HVAC Technologies
These technologies were designed for the automation of the HVAC system. With this, the outdoor conditions or room temperature can be picked up by the HVAC system, allowing it to blow air, depending on how hot or cold it is. This is a great energy-saving tool.
Ductless HVAC Systems
This upgrade in HVAC Systems has allowed the installation of ac compact units to be done almost anywhere without the need for duct installations. This is a perfect solution for modern buildings wanting to avoid gaps and holes in ductwork that could result in air leaks.
With these energy-efficient replacements and tips, you can keep the air in your home cool and clean without having to worry about a spike in your energy bills or carrying out ac repairs. If you are interested in ac repair and installation services for your home, contact us today!