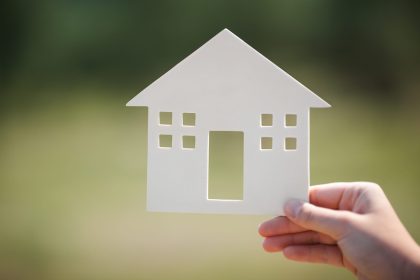 When is the right time to get a new heating and air conditioning system? There is no standard answer to this question since different HVAC systems operate under other conditions. A less frequently used system will probably work for a long time, while an overworked one, not so much. The latter will also require more AC repair for good working order. This guide offers three sure signs it's time to replace heating and air equipment.
Outdated Heating and Air Equipment
Owning an AC that uses an R-22 refrigerant is legal. However, the freon is phased out, and it's against the law for manufacturers to produce. Since R-22 supply is decreasing as the demand increases, its price has gone up consequently. New systems use a more environmentally-friendly R-410 refrigerant incompatible with this unit. AC repair for this unit is no longer an option, and it's high time to get a replacement.
Traditional furnaces that ran on coal or oil were popular back in the day. However, these fuel sources are uncommon, and with rising technology, more people have shifted to gas and electricity-operated furnaces. If it's inconvenient to get fuel for your traditional furnaces, it's high time to upgrade.
Rising Energy and Repair Costs
According to the Office Of Energy Efficiency And Renewable Energy, new cooling appliances can cut energy costs by approximately 50 percent for electric-powered heating and cooling systems. Most modern heating ventilation and air conditioning (HVAC) systems are more efficient than older ones. A replacement is ideal if the energy bills keep increasing monthly despite AC repairs.
Routine maintenance and repairs will promote efficiency and efficiently increase useful life. However, if the history of AC repair is lengthy and costly, totaling more than half the price of a new one, then a replacement is a reasonable option. Some ac components with high costs of repair because of high costs of new equipment and labor include compressor, condenser, and evaporator.
Your Home is No Longer Comfortable
If you reside in a warm climate and your house is still hot and muggy even with the AC on, then replacement is a better option for AC repair. On the other hand, a new one is in order if you live in a cold climate and your furnace is no longer sufficiently warming the house despite the technician's efforts. The HVAC system may also become increasingly noisy, and if you have long-term plans to be in your home and want to reduce distractions and maximize comfort, get a replacement.
Modern HVAC systems have a lower carbon footprint. Getting new heating and air equipment can save money on costly repairs and reduce energy costs. A replacement may also increase your comfort at home. If you're looking for a reliable AC company, contact Ultra Air today!