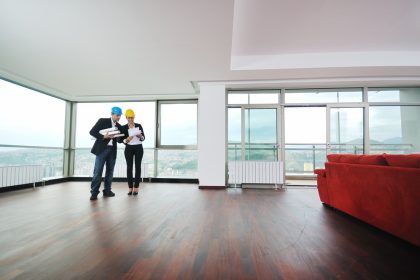 According to HGTV, the energy loss in heating/cooling ducts in most homes can be between 25% to 30% on average. Routinely cleaning your AC ducts is crucial to sustaining your HVAC system and guaranteeing that it operates efficiently. Dust and debris gradually accumulate in the ductwork over time, which results in lowered airflow and more expensive energy bills. In extreme cases, it might also cause respiratory problems for people in your home who are sensitive to dust or other airborne particles. Some ways you can clean your home's air ducts are covered below.
Remove Vent Covers and Wash Them
If you want to ensure that your air ducts are clean, one thing you can do is remove the vent covers and wash them. It will help remove any dirt, dust, or other debris clinging to the vents. You can use a brush attachment on your vacuum cleaner to help you with the cleaning process. Just ensure you vacuum both the inside and outside of the vents. Once you've finished cleaning the vents, you can put the covers back on.
Cover Vent Openings With Paper Towels
There are many ways to clean your air ducts. With this said, one of the most effective and least expensive methods is to cover the vent openings with paper towels. It will help capture any dust or debris that may be present in the ductwork. Therefore, this will help prevent it from being recirculated into your home. Be sure to use a heavy-duty paper towel so that it does not rip by the airflow.
Loosen the Dust
To ensure that the air in your home is clean and healthy, you must clean your air ducts. Over time, dust and debris can build up in the ductwork. Because of this, it's necessary to loosen the dust and debris to clean the system. One way to ensure that your air ducts are clean is to use a brush or vacuum attachment. This method will help to dislodge any dust or debris that has built up on the ductwork's interior. You can then vacuum up the loosened dirt and debris, disposing of it afterward.
Another way to loosen the dust in your air ducts is by hiring professional air conditioning contractors specializing in this type of cleaning. They will have the proper tools and equipment needed to loosen and remove all the dirt and debris from your system, leaving your home with cleaner air.
Change Your Air Filter
If you want to keep your air ducts clean, one of the best ways to do so is by changing your air filter regularly. It may seem like a minor task, but it can make a big difference in the cleanliness of your ducts. Over time, dust and other particles can build up on your air filter. This will cause the filter to be less effective at trapping these contaminants. Dependable air conditioning contractors can take care of the maintenance and keep your ducts clean and free of debris.
If you have any areas of concern, such as mold growth or excessive dust buildup, consider hiring professional air conditioning contractors. Our team has the knowledge and equipment necessary to clean your ductwork thoroughly and rid it of any dust or debris.
Contact us today if you are looking for reliable air conditioning contractors. We'll ensure to provide quality services and clean your air ducts thoroughly.