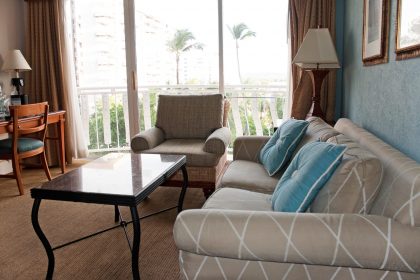 According to Energy.gov, 75% of U.S. homes have air conditioners. Proper maintenance can help you avoid costly repairs and unexpected (and uncomfortable) breakdowns. Here are a few tips on how you can maintain your HVAC system this summer.
Regular Filter Changes Are a Must
One of the things that all HVAC professionals mention when it comes to caring for your HVAC system during the summer, is to frequently change your filters. Regular filter changes are essential to the health of your HVAC system. Clogged filters make your HVAC system work harder, and can eventually overwork your unit to a breakdown point.
Keep Debris Away From Your Outdoor Unit
HVAC professionals often find outdoor units clogged with organic debris like grass cuttings and leaf litter. Clear the area around your outdoor unit regularly. You can use a leaf blower to clear debris away from the bottom of the unit. Your HVAC needs unobstructed air flow to function properly. If you have plants around the unit, be sure to keep them trimmed back.
Keep Your Thermostat Set At A Specific Temperature
Overtaxing your unit by changing the thermostat inside the house frequently can put undue stress on the unit. Pick a temperature that is comfortable for you and your family and stick with it. Many people have found that programmable thermostats work best for their needs. They are easier to control and typically more accurate than older thermostats.
Use Ceiling Fans
During the hottest days of the summer, you can take some stress off your HVAC by using ceiling fans in your home. Moving the air around can help to keep your home feeling cooler, which in turn can help you and your family be comfortable with raising the temperature on the thermostat. It will take some of the workload off your unit.
Annual Tune-Ups
One of the easiest ways to care for your HVAC system during the summer is to arrange for an annual tune-up with HVAC professionals. During the maintenance, the HVAC professional will check your system, give it a thorough cleaning, and make note of any problems that they find. Professional maintenance every year can help to extend the life of your system and ensure that the system is ready for the summer heat.
Following these tips mentioned above can help you maintain your HVAC system this summer. It's important to always consult with HVAC professionals for maintenance and concerns. If you're looking for an HVAC company you can trust, contact Ultra Air today!