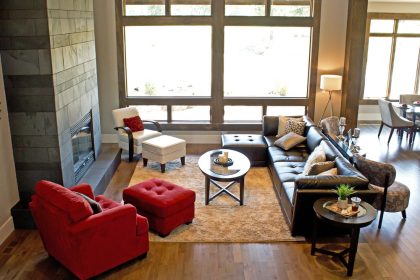 Keeping your home cool is crucial, which is why many homes have ACs. According to The U.S. Department of Energy, 75% of U.S. homes have ACs, and those ACs use 6% of the electricity that's produced in the country. If you need help determining the size of your AC, read on to learn how HVAC professionals choose the right AC size.
Window ACs
Window ACs are a classic option for many homeowners. These units can fit snugly inside of your window and project air throughout your home. These units come in several different sizes, depending on your needs. For larger apartments, you may want to consider a bigger window AC to accommodate the space in your home and ensure that air is flowing freely throughout.
Portable ACs
Portable air conditioners are a lot like window units, only they're easier to install and move. You can vent your portable window AC through any window or sliding glass door thanks to the convenient hose. For the most part, you can get roughly the same cooling power from portable ACs and window ACs. HVAC professionals recommend portable ACs if you don't have a suitable window to install your AC in.
Central Cooling
If you live in a particularly hot climate, central cooling is a common option. These central cooling units are more than powerful enough to keep your apartment cool. Installing central cooling isn't really an option if you're renting, so make sure you look for apartments with central cooling when you're searching in hot climates. If you do have central cooling, it's a great idea
Other Options
Swamp coolers are an alternative option for people who don't want to use a traditional AC. Swamp coolers are particularly effective in areas with high humidity, which is something your window AC unit can struggle with. Any swamp cooler should be powerful enough to keep your home cool, but they're a lot more expensive than window ACs and portable ACs.
Keeping your apartment cool is a constant battle, especially during the peak of summer. Lucky for you, you can get a great, durable AC unit, so you can enjoy cool temperatures without spending a fortune on central cooling. If you need help choosing an AC for your apartment, give our HVAC professionals at Ultra Air a call and we'll help you get it figured out.