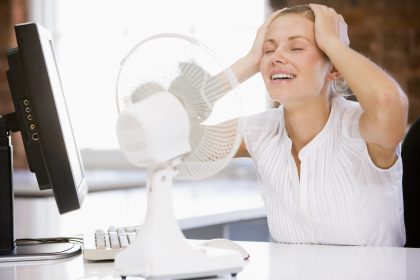 To repair or not to repair, that is the question (that many homeowners with malfunctioning AC units ask themselves). When it comes to knowing whether or not you should repair your AC unit or have it replaced, there is a lot to consider. To help make it simpler here is what you need to know about AC repair.
1. Age
The age of your unit is a good indicator of whether or not AC repair or replacement is needed. Most AC units will last between 10 and 15 years before they start letting you know that they're ready for retirement. Even if your AC unit is around eight years old, replacement may still be something to consider, as repairs will continue becoming more frequent until they all add up to more than the cost of a new unit.
2. Your Energy Bills Are Skyrocketing
Although energy costs fluctuate with the seasons, a bill that keeps getting bigger may be a sign that it's time to give your old AC unit the boot. Out of the 75% of homes in the U.S. with air conditioning, these units use about 6% of all the electricity produced nationwide. While sweltering summer temps can cause an increase, if your unit isn't running efficiently anymore, it can keep running and using energy to try and make up the difference. While sometimes this can be repaired, more often than not it's time to send your AC unit to the scrap heap in the sky.
3. Frequency of Breakdowns
If your unit has only let you down a couple of times in the years that you've had it, AC repair could be a good option. However, if your unit seems to have a problem or two every year, you may want to look into a replacement. Frequent repairs can add up, and a newer unit can save you a lot of headaches and a lot of cash.
4. You're Hearing Strange Noises
Your house may not be haunted after all! As AC units get older, they can sometimes begin making odd grinding or squealing sounds. While finding out that your home isn't plagued by ghosts may be a relief to some, it can also mean that it's time to replace your old unit with a quieter, more efficient model.
If you are having any trouble with your AC unit, consider calling in the experts to check it out and give you more information on whether or not replacement or repair is your best option.