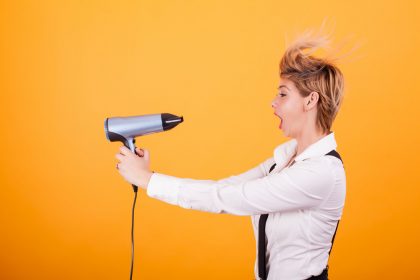 The sun is blaring, the humidity is through the roof, and your air conditioner is on its highest setting. So why does it still feel like you are in the middle of the Amazon rain forest? While we tend to see our air conditioners as infallible, there are many situations where they may not be working to their full potential, especially on the hottest days. For example, a single stage AC unit system can start and stop up to 72 times during a 24-hour period during peak season. Below are reasons why your AC may be blowing hot air, and when it's time to contact HVAC services.
The Thermostat
We've all been there, especially in hotel rooms. You crank the unit and instead of receiving an arctic blast, you get a rush of hot, suffocating air. While this could be a number of issues, it may be as simple as making sure the thermostat is set correctly. Checking the settings on your unit is the first (and easiest) step, so be sure it is set to 'cool' before contacting HVAC services.
Dirty Air Filter
Let's face it — sometimes it's easy to forget that an AC unit needs to be cleaned regularly. A dirty air filter may seem like a small issue; however, it can lead to bigger problems such as a clogged evaporator coil. When an evaporator coil gets clogged, your cool, comfortable oasis turns into a sauna in an instant. Unfortunately, frozen evaporator coils do not equal frozen air, but cause your unit to blow hot air or stop working completely. Changing the air filter may fix the problem, but if your coil continues to freeze be sure to contact HVAC services.
Refrigerant
Refrigerant is what makes your AC tick, and if it is over or undercharged, you could run into big problems. Be sure to contact trained HVAC services to determine if you have a refrigerant leak. If your AC sounds like a haunted house, is blowing hot air, or there's ice on your refrigerant line, then it definitely needs some AC TLC.
The best way to prevent problems with your AC unit is regular maintenance. While there are some things you can do yourself such as keeping the air filter clean, only professionals can provide regular tune-ups to make sure your AC is in top form. Contact your local HVAC services today to guarantee you stay cool as a cucumber.