AMERICAN STANDARD PLATINUM ZV SYSTEM


Ultra Air Conditioning sells, installs, and services American Standard Platinum ZV Systems that deliver unparalleled performance, efficiency and comfort.
Unlike conventional systems, an innovative American Standard zoning system is able to direct heated or cooled air to precisely where it's needed in your home. This means every room and hallway will be filled with even, consistent comfort.
Comfort Tailored to Every Room in Your Home
When your system is installed, your home is divided into different areas or "zones," each monitored by a sensor in constant contact with the Platinum ZV Control. When the system detects a temperature variance in a particular zone, it can direct heated or cooled air to that specific zone using carefully controlled modulating dampers in your ductwork. As a result, you get perfectly heated and cooled air wherever it's needed, along with the ability to adjust temperatures in different zones. So rooms that receive more sunlight won't have to be hotter than rooms that don't, and every bedroom gets a warm and cozy winter.
The AccuComfort technology allows the system to consistently adjust to run at a more efficient level and maintain your personal level of comfort.
It is the quietest operation compared to nearest competitors.
20 SEER efficiency saves you up to 60% on your cooling energy usage.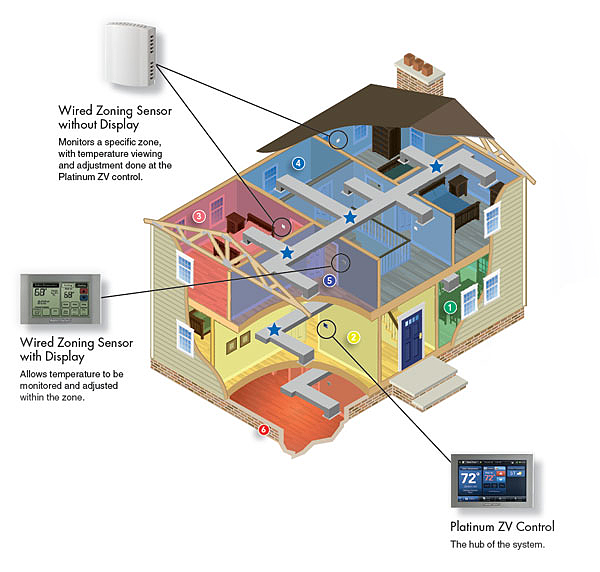 ---
Connect your Platinum ZV to the smart, hardworking components of an American Standard matched system for unparalleled performance, efficiency and comfort.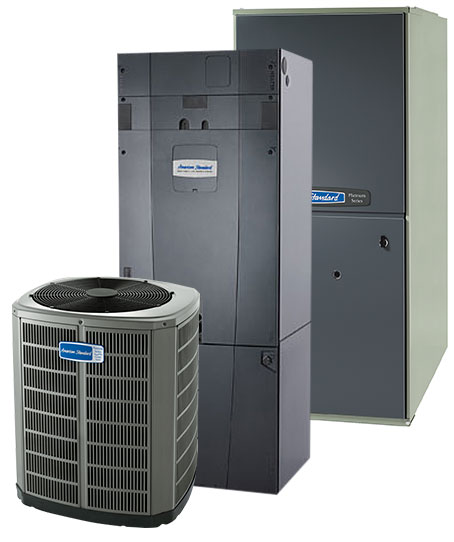 Platinum Air Conditioner
Best for warmer climates, it works with your indoor unit to keep your home cool.
-or-
Platinum Heat Pump
Ideal for homes in milder climates, the heat pump works with your furnace or air handler to move heat out of your home in the summer, and into your home in the winter.
---
Variable-Speed Air Handler
Circulates air throughout all-electric homes to heat and cool them all year long.
-or-
Variable-Speed Furnace
Uses oil or natural gas to warm your home in winter, while circulating heated and cooled air all year long.
---
Let an ULTRA representative show you how this new technology can deliver a higher level of comfort, reliability and efficiency to your home.
Call ULTRA today! (520) 392-8008