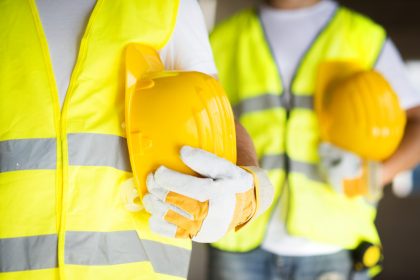 Upgrading your AC is an easy way to save money. According to the United States Department of Energy, the best air conditioners available today use 30% to 50% less energy compared to the mid-1970s. This means it's a good idea to update your AC if it's old. Before you hire air conditioning contractors, here are five questions you need to ask.
1. Are You Licensed?
Even if HVAC contractors don't have to be licensed in your state, you always want to look for licensed contractors. A licensed HVAC contractor has proven their knowledge and expertise, and they've gone through years of school to learn the ins and outs of heating and cooling. If they have the proper licensing, you can be assured they have the right knowledge.
2. How Long Have You Been in Business?
When you're hiring a contractor, it's always smart to ask how long they've been in business. Experienced HVAC technicians have usually dealt with several different AC brands and styles, and they know how to fix just about any problem you can have with your HVAC system. If they don't have a lot of experience, it's a good idea to ask for reviews. This way you can get a better understanding of the experience they do have.
3. Are You Insured?
Before hiring anyone to work on your home, you must ensure they're insured. Insurance helps protect you in the event that your home is damaged during AC installation or repairs, which can save you a lot of money if something goes wrong. It's important that you ask them to show you proof before they start on your home.
4. Do You Have a Portfolio?
Is there a particular style or brand of AC you want to install in your home? Look for air conditioning contractors who have a portfolio that includes the kind of work you need them to do. Any reputable contractor will be happy to talk about some of their previous projects and how that experience can help with your project.
5. Can I Get an Estimate?
It's always smart to get an estimate before you hire an HVAC technician. Whether you're having a new AC installed or getting your ducts cleaned, get estimates from a few contractors and compare prices. If you're willing to spend a little time shopping around, you can save a lot of money on HVAC services.
Hiring the right contractor can be tough, but there are some simple guidelines that make it a lot easier. You should start by asking air conditioning contractors these five questions before you hire anyone. Next time you need an AC upgrade or air conditioning repair, call Ultra Air to schedule an appointment.